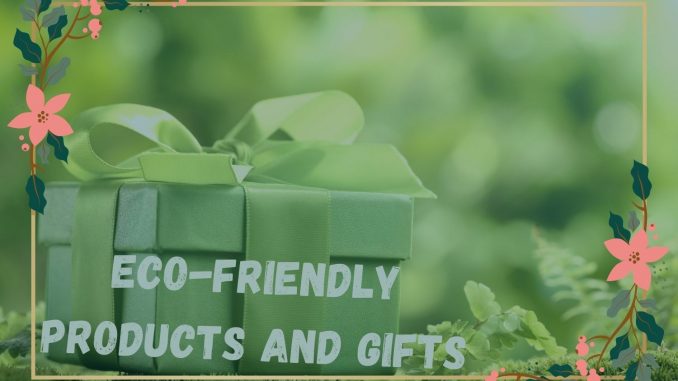 We are all becoming more aware of green alternatives to use in our daily lives. Whether it is the plastic bottle we buy or the detergents we use in our home, we are starting to question, how damaging these are for the environment and what part we can play to make a change and prevent climate change to become worse.
Being environmentally friendly refers to living in a way that is least harmful to the environment and living beings, reducing air pollution, water pollution, plastic pollution, etc. Fortunately, many companies are now looking for more sustainable ways to produce and sell their products. In this article, we will explore some of the best eco-friendly products in the UK that you can give a try in 2021 to help protect this planet.
1. TinyPanda Wood Utensil
Starting off the list of best eco-friendly products, TinyPanda reusable wood utensils top our list. Having wooden utensils will help you take the first step towards a sustainable and eco-friendly lifestyle whether you're going for a picnic or longer adventure trips. Forget about disposable plastic utensils trashing our oceans and take these with you to reduce plastic waste.
2. LeafShave Razor
The great LeafShave razor is another environmentally-friendly product that any man or woman can have in their bathroom. The product is made from metal and doesn't contain any plastic, saving you from investing in cheap non-reusable plastic razors that litter our oceans and aren't good quality in the first place.
3. BamBaw Reusable Makeup Remover Pad
Reduce your daily waste and the use of pesticides and fertilisers to grow cotton wool by instead using BamBaw's reusable makeup remover pad made from bamboo. They are a suitable and biodegradable option that is easy to use over and over. The go green makeup removal pad is composed of bamboo fibres and can be added easily to your weekly laundry wash.
4. Go Bambu Eco-Friendly Make Up Brushes for Sustainable Beauty
Whether you're simply into doing your make-up every day or you're perhaps a make-up artist, using Go Bambu's environmentally friendly make-up brushes that haven't been tested on animals and offer a variety of uses such as to apply foundation, eye shadow or eye liner, you'll save money and the planet as they're reusable and biodegradable as they are made from bamboo mostly.
5. Bambu Reusable Drinking Straw
Next time you visit any restaurant make sure to have your Bambu wooden drinking straw with you instead of those wasteful non-reusable plastic straws. These are reusable, lightweight, and you can easily carry them around. Drink in style knowing that you are supporting a good cause using a product that won this company the Eco-Choice Award for the most new and innovative product in 2015.
6. Recover Brands' Clothing Range Recycled
Many brands in the UK produce clothes from recycled fabric, especially through environmentally sustainable manufacturing processes. The Recover brand uses such clothes and saves you from the burden of maximizing chemical, plastic, or water wastage. Their 360° process sources recycled plastic bottles and upcycled cotton for materials, minimizes dyes and completely eliminates plastic packaging. And they offer a lovely fashion range with outdoor wear and accessories in their Recover shop.
7. Everyday Phenomenal (EP) Sustainable Women's Fashion
Everyday Phenomenal is a London based sustainable women's wear brand that combines style and comfort with the philosophy of wellbeing and mindfulness.  The mission of the brand is to make women feel phenomenal – inside and out. Their wardrobe staples are made with buttery soft eco-friendly fabrics by talented women seamstresses in the UK. EP's clothing is linked to a simple mindfulness QR code that takes customers to our feel good content hub "The Circle Of Feeling Good".
8. Allbirds Woollen Footwear
You can easily get innovative wool footwear from Allbirds in the UK that you can wear for casual meetups. Instead of purchasing cheap synthetic footwear, invest in shoes crafted with planet-friendly natural materials, like merino wool and eucalyptus trees for a sustainable future.
9. ONYA Reusable Cups
Just like the coffee cups that you get from your favourite restaurant, you can use ONYA reusable coffee cups made from reusable and safe silicon. Brands like Onya and KeepCup provide reusable coffee cups that are specially crafted with Barista's standards. They can easily fit in any coffee machine to ensure you'll get your favourite brew to take away at Starbucks and co. for a reduced price. Onya pride themselves in offering products that are responsibly made in China and are 100% recyclable at the end of their long life cycle.
10. Hydro Flask Metal Bottles
American residents alone throw away more than 35 billion plastic bottles every year and having metal bottles and accessories top the list of the best eco-friendly products in the US and UK. The Hydro Flask metal drinking bottles are safe, BPA-free, and the most eco-friendly way for consuming your favourite beverages. Made of TempShield™ vacuum-insulated stainless steel these reusable bottles keep cold drinks cold and hot drinks hot for hours. They also feature the insulated Flex Cap, designed for ultimate portability and comfort, which is what everyone who is active looks for.
11. Who Gives a Crap Toilet Paper
The brand 'Who gives a crap' offers environmentally friendly toilet paper made from recycled bamboo, sugarcane, or paper fibres. They are soft, biodegradable, and reduce water and carbon emissions. Recycled toilet paper usage can definitely help you achieve living a greener lifestyle without causing any disturbance to the environment or wasting water.
12. Greener Walker Biodegradable Waste Bag
If you have pets or kids at home, you may have to use several waste bags daily. You can opt for Greener Walker biodegradable or easily disposable waste bags as they are made of biodegradable components, meaning you can easily dispose of them after use without having to worry about the years and years it takes for plastic waste bags to disintegrate.
13. Customized Paper Bags and more from PaperBagCo
Have a birthday coming up? Find printed tissue paper and gift wrap plus a lovely paper gift bags with colourful prints at PaperBagCo. They also offer reusable luxury bespoke gift boxes like jewellery boxes, cosmetic and beauty boxes and promotional boxes that can be customized with your very own design.
14. Beeswax Reusable Sandwich Wrap
Packed lunch in sealable plastic bags might seem innocent but if you multiply it with the number of people around you, it significantly adds to the single-use plastic pollution. Use Beeswax reusable sandwich wraps that are made from recycled fibres, offering alternatives to tin foil and cling film while also reducing plastic waste significantly and looking way nicer.
15. Wearth London Eco-friendly Handbags
You can carry one trendy Wearth London eco-friendly handbag to your nearby grocery store or any other place to show off as an environmentally conscious shopper. Their tote bags or backpacks are made from recycled cotton and come in various prints and designs, sometimes also with added vegan leather features.
16. Dock & Bay Biodegradable & Recycled Towels and Swimwear
The Dock & Bay UK company, which uses only recycled materials, understands the importance of taking actionable steps towards a more sustainable future. All their products are now made from 100% recycled materials, ranging from swim shorts made from plastic bottles to biodegradable towels.  On top of that, they donate 5% of their net profits to their partner charities like WWF. I am about to test one of their lovely beach towels which I was given as a present and I cannot wait to get a tan by the beach lying on it.
17. Reveal's Solar Phone Charger
This is another excellent environmentally friendly product that comes with a dustproof and waterproof solar panel charger made of bamboo and mono crystalline solar panels. It is especially great when you are camping and there are no power outlets as it provides up to 20 hours of battery life. It quickly charges any mobile device with solar energy or provides a portable music experience anywhere you are. Reveal also ensures that you can plug it in with a USB cable when no sun is available.
18. Radius Recycled Handle Toothbrush
Radius' recycled toothbrush is one of the best eco-friendly products that you can choose to reduce plastic waste. Each bristle of these products is BPA-free, which means that you are not exposed to the toxins in your mouth every time you brush your teeth. Featuring replaceable heads means 93% less waste compared to the average toothbrush and with the durable source handle made from repurposed recycled materials you can make a difference.
19. Ethique Environmentally Friendly Beauty Products
Try using eco-friendly skincare, haircare, and similar health care and beauty products. Brands like Ethique have a wide range of shampoo, face creams, and body washes that come with organic ingredients and eco-friendly packaging. They pride themselves in 100% plastic-free packaging and planting a tree for every online order. So while you treat yourself, treat this planet too.
20. Friendly Turtle Reusable Snack Bag
Get a reusable snack bag from Friendly Turtle that is one of the best green products and you can use it every time you have those cravings. Reusable snack packs are lead-free, phthalates free, PVC free, and vinyl free.
21. Wearth London Organic Cleaning Products
You can get Wearth London organic sponges as they are the best alternative to the regular cleaning sponges. They are made of bamboo and cotton that contributes to a zero waste and high absorbent product.
22. The Natural Deodorant by Your Nature Life
Support this family-run business in Bristol called Your Nature Life by purchasing one of their handmade vegan and earth friendly deodorants with zero plastic. They come in very unusual scents like Lemongrass and Tea Tree, using only natural essential oils.
23. Wakecup's Zero Lunch Waste Kit
Wakecup's innovative lunch bag is the perfect companion while out and about and having breakfast, lunch or dinner on the go. It contains of a reusable lunch bag, a bamboo water bottle and a wooden cutlery set and keeps your meal sealed and fresh all day.  The best thing is that 10% of profits of WAKEcup products go directly to their eco charity partners, The Marine Conservation Society and Plastic Oceans.
24. Give a Wild Gift Card
Want to send or hand over a special gift card? Then you should pick one of the beautifully designed cards made from recycled paper from Gift Wild. You can even get your personal message handwritten for your greetings card of choice to make it extra special. You can also find bags or cushion covers that are made from organic fair trade cotton. And you'll feel even better knowing that 10% of all sales are donated to conservation charities and all orders are sent in eco-friendly packaging.
25. NatureID
Do you have friends with dozens of plant pots at home or who like gardening? Present them an annual subscription on the NatureID app as a gift. They can receive professional tips about plant care, set reminders for improving plant care routine, and search for information about liked plants in two taps. NatureID identifies 14 000 plant species and diagnoses their states. Send this digital gift from the App Store in 1 minute while also contributing to a good cause for your loved ones and the planet.
26. Treepoints
Treepoints is a social enterprise which provides everyday individuals and businesses understand their impact on the environment, calculate their emissions, and offset their carbon footprint. From tree planting, to plastic collection and carbon offsetting; Treepoints work on your behalf to help you have a planet positive impact for less than the price of a Big Mac.
Making Green Choices isn't that Impossible
Our relatively small section of eco-friendly products available in the UK clearly highlights how many alternatives we have to reduce pollution and reuse and recycle more. Hopefully, you can explore more of them and start using them so that we all do our best to contribute to keeping this planet healthy and clean. Find more green products in the Good Housekeeping Guide or in the Green Island shop.
19,376 total views, 1 views today
Author Profile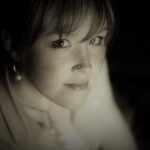 Blogger and Educator by Passion | Senior Online Media & PR Strategist at ClickDo Ltd. | Fascinated to Write Lifestyle Blogs in News & Education I have completed a journalism summer course at the London School of Journalism and manage various blogs.