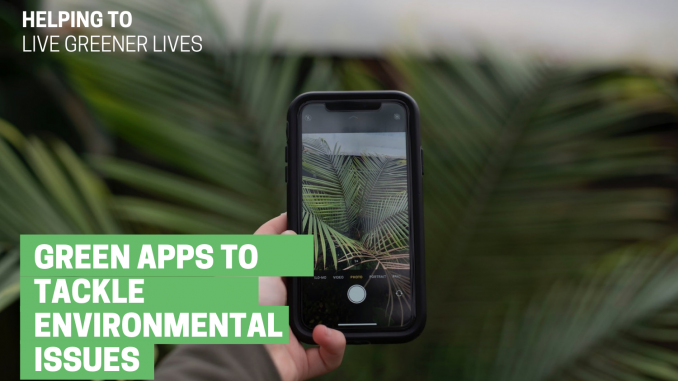 Most of us are mainly aware of the plastic pollution that is everywhere in the media these days, but there are plenty more environmental issues one could be aware of to decrease negative impacts on the environment. To tackle these issues we have some green apps.
Understanding where or how to begin, on the other hand, can be difficult at times.
The UN Environment Programme has issued a report listing 21 emerging environmental issues for the 21st Century.  Major challenges for the global environment include food, land, freshwater, marine, biodiversity, climate change, energy, waste, and technology. But it also highlights the importance of the need for human behavioural change towards the environment.
It's here that mobile apps, and particularly green apps, can help us and support us.
The listed eco applications have been selected because they open more opportunities to live an environmentally friendly lifestyle and they cover many topic areas mentioned in the UNEP report such as food waste and greener food choices, sustainable shopping, recycling, or reusing, energy-saving, etc. Such apps aid their users in becoming more aware of their usage or ways to prevent wasting food via networking sites or analytics software to identify the true environmental effect of the purchased goods.
So, go through our compilation of the finest eco-friendly apps available now, and give some of them a go-to to transform your good intentions into effective environmentally friendly activities. All apps are listed in no particular order and their popularity is indicated by the number of users or installs.
Food Apps
Sustainability Apps
Vehicle Apps
Exchange/Reuse Apps
23 Top Apps to tackle 21 Environmental Challenges
Tackling the 21 emerging environmental issues for the 21st century is becoming easier and more achievable with the listed eco-friendly apps here that will certainly encourage users to live greener. Environmental awareness including, being environmentally friendly, is not as difficult as it seems, particularly if you have the access to technology that can help you make greener choices.
The apps mentioned above would assist you in changing your everyday behaviour and improving your actions for a better world. Choose your favourites and begin enjoying them right away as all of them are downloadable for free.
8,327 total views, 1 views today