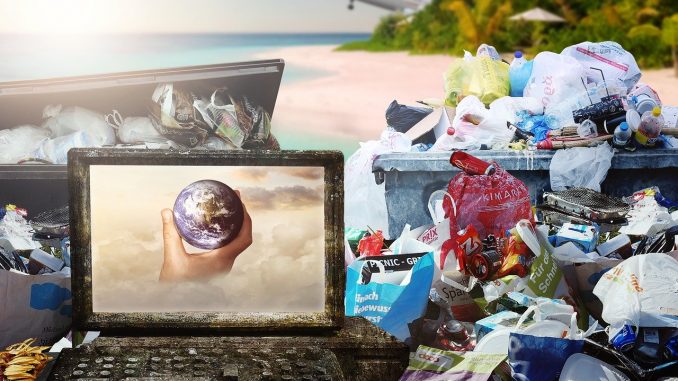 Food waste is common in many households and adds to the organic matter in landfills, emitting methane gas which contributes to global warming. Reducing food waste at home is easier than you think – just try out five simple habit changes that you can put into practice today to live a greener lifestyle.
1. Plan ahead when food shopping
Before you do your grocery shopping, make a grocery list of the items you'll definitely need for the following week. Studies from the University of Arizona revealed that the more fresh food we buy in bulk, the greater our food waste. It may be wiser to buy frozen foods you can store for longer or tinned foods.
When we restrict the quantities of fresh food, we become more aware of our consumption needs and how best to meet them. This greater 'connection' to food prevents us from stockpiling unnecessarily.
2. Shop at your local farmer's market
With your shopping list written out, decide which items you can buy at the local farmer's market and which you will need to pick up/have delivered from the supermarket. If you have a farmer's market nearby, prioritize buying fresh foods there as they are usually locally sourced and haven't travelled around the globe, contributing to air pollution.
Market vendors usually have more freedom regarding how they use their unsold produce. While supermarkets are tied to a strict protocol on what can be kept or thrown out, at farmer's markets, sellers are able to transform unsold products into items for sale at a later date.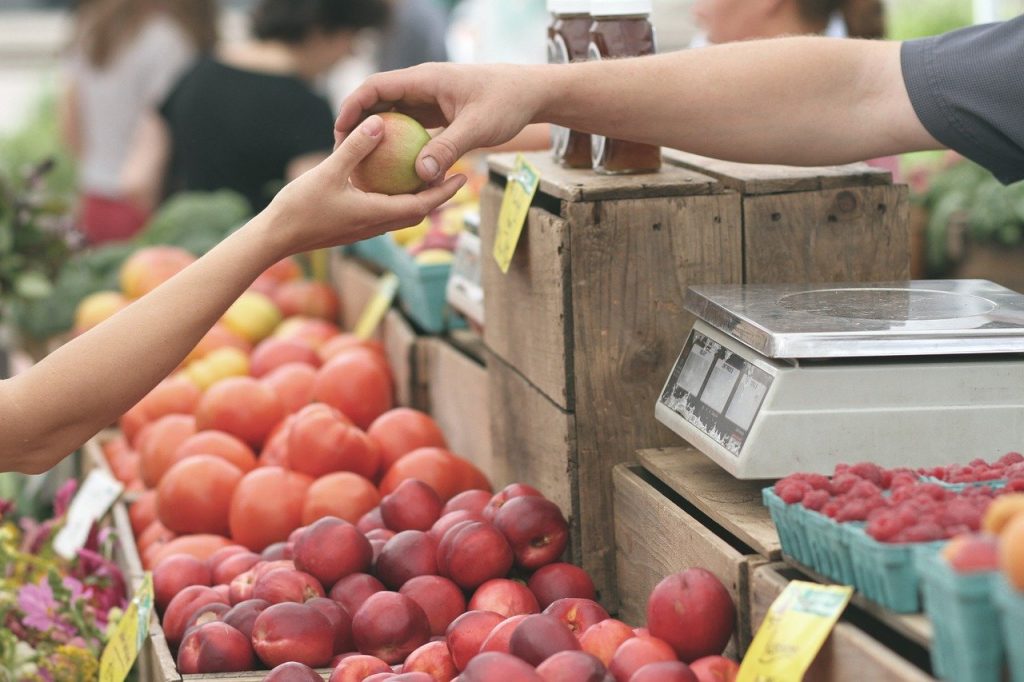 For example, fruit vendors often use over-ripened fruit for smoothies and juices. So, by shopping more often at farmer's markets, you'll be indirectly reducing food waste by a significant amount.
However, recent food waste initiatives have brought about change so that supermarkets donate foods that are about to expire to food banks or local charities and famous chefs like Jamie Oliver have started setting up community fridges where locals can drop their unused/unwanted food items for someone else to take.
3. Stick to your shopping list
Be disciplined and don't fall into the temptation of adding extra items to your basket, particularly those sweet or savory treats which are more of a luxury than a necessity. If they weren't on your list in the first place, it's because you can do without them.
This can be very challenging as temptations linger everywhere. Tip: never do your shopping when hungry. This certainly leads to cravings and you adding products you don't need.
4. Use up fresh foods by cooking in bulk
Cooking in bulk is a great way to reduce food waste as you're more likely to use up more of your fresh ingredients. Conversely, if you're just cooking for every meal, especially if you're alone, the tendency is to leave remaining food products in the fridge to spoil, leading to more food waste.
Use ingredients that perish quickly first and plan your meals accordingly. Store your extra meal portions in airtight containers and keep them in the freezer, ready to pull out and defrost whenever you're hungry. This can also be a huge time saver.
5. Appreciate your leftovers
It's very common to have leftover food throughout the week, especially if you've cooked too much and the remaining food isn't enough for another meal portion. Don't throw your leftovers away! They're perfect for adding flavour and texture to your next meals and can often be combined with other foods you have left and need to use. This habit will also curb your temptation to get takeaways when you're feeling peckish.
Combine the leftovers with your next meal or have them as a side dish to save on ingredients and avoid food waste. If you're stuck for ideas on what to cook, there are mobile apps that offer recipes based on your leftovers. Some of the popular ones include BigOven, Epicurious and Tasty and you can check some of our recipe ideas as well:
Preventing food waste is easy peasy
From making a shopping list for the week and sticking to it to cooking in batches rather than for individual sittings – it doesn't take a lot to reduce food waste at home. Make a start at living more eco-friendly today by following these five simple habits. You won't just cut down on your food waste, but added bonuses are that you'll save money and contribute to a cleaner and healthier environment. And if you really want to make an impact then you should try to eat less meat and fish and move towards a vegan diet as animal farming also hugely contributes to O2 emissions and general pollution and water waste. There are more vegan options available, if you ever fancy a take away.
Best 8 London Restaurants For A Vegan Diet And Takeaway Deliveries
530 total views, 1 views today
Author Profile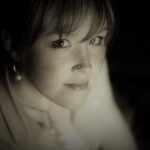 Blogger and Educator by Passion | Senior Online Media & PR Strategist at ClickDo Ltd. | Fascinated to Write Lifestyle Blogs in News & Education I have completed a journalism summer course at the London School of Journalism and manage various blogs.