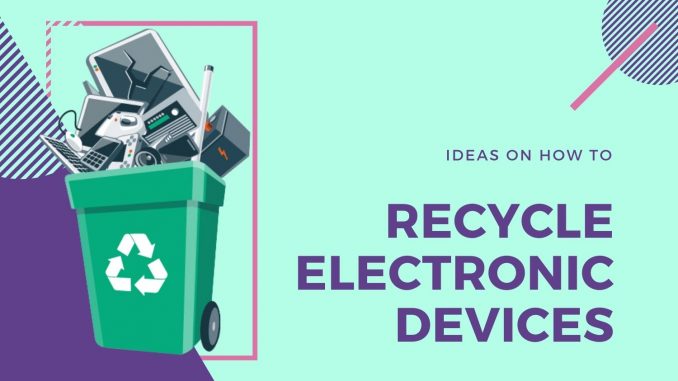 40 million unused electronic devices go to waste every year in the UK.
Our consumerist society leads us to be unaware of the harmful consequences of improperly disposing of electronic waste. It is important to understand that e-waste, as it's more commonly known, contains dangerous chemicals, such as lead and mercury that can find their way into the soil, rivers, and streams on our planet.
Therefore, avoiding e-waste is key to living greener and more sustainable.
Follow these simple tips to live greener and reduce e-waste:
1. Recycle with a certified e-waste recycler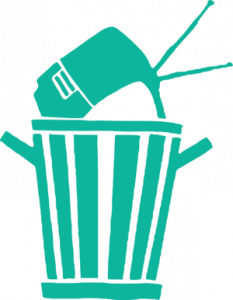 Giving your unwanted electronic devices to an E-waste recycler certified by the Basel Action Network (BAN) – a non-profit organization of recycling companies – will provide you with peace of mind knowing that they'll be disposed of in an eco-friendly way.
Recyclers who have passed the certification process follow all the national and international laws relevant to e-waste recycling. Compliance is ensured through third-party audits that certify the recycler's practices.
Find your nearest BAN-certified recycler on the ban.org/find-recyclers website. Add your country and city and you'll find your closest e-waste recycler to send your old electronic devices to. Make sure you have no further use for them because they cannot be repaired or upgraded before recycling them.
2. Return them to the manufacturer of your device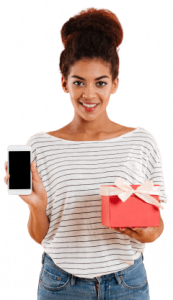 Most established manufacturers of electronic devices run their own recycling schemes, which are usually free of charge. Some even accept gadgets made by other manufacturers. Send them your E-waste and they will recycle it in an eco-friendly way.
The Apple Recycling Program for example is a great resource, even if your electronic device is not an original Apple product. And if your old gadget still has any monetary value, Apple will send you a gift card with the value of that amount.
Compare several recycling programs from other tech firms and their websites for their conditions before recycling or trading your electronic devices.
3. Sell your electronic devices online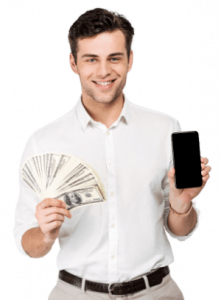 You'll be surprised how many people want to buy your old but still functional electronic devices at an attractive price. One of the quickest ways to exchange your old gadgets for cash is by selling them online.
You can list your outdated device on e-commerce sites like eBay and Gumtree or even your social media network like Facebook Marketplace. This includes broken ones, if you add notes like "spares and repairs" to your listing, honestly describing the condition of your device. In some cases, you'll be responsible for the packaging and posting, as well as managing the returns, missing items, and refunds.
You can also use comparison sites like Freedom Mobiles to compare recyclers to use for your used smartphone, mobile or tablet. You will find the best prices from various recyclers listed so that your electronic devices will end up in the best hands.
Another more convenient, but maybe less lucrative option is to use trade-in sites such as Musicmagie. The process is simpler as you can send your electronic devices for free or arrange for a courier to pick them up from your home. You should receive your payment after they have listed your old electronics.
4. Donate your electronic devices to charity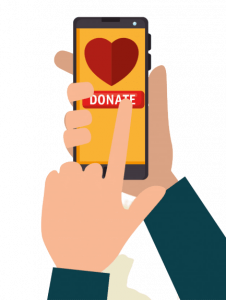 There are non-profit programs and organizations to facilitate the donation of fully functioning electronic devices. They will refurbish and donate unwanted gadgets to people who can't afford to buy them at standard retail prices. This is a great way to give your old electronic devices a new lease of life while helping people in need.
FARA Shops is a London-based charity you can donate your old appliances to. The charity will first put your device through Portable Appliance Testing (or PAT) to ensure its safety before donating it. Get-Well Gamers is another association that will donate your video games and game consoles to UK hospitals.
Don't just throw your electronic devices away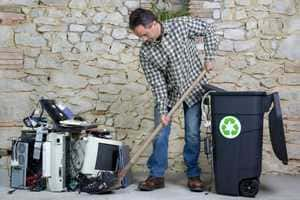 As you can see there are no good reasons for old electronics to end up in a landfill and we're all responsible to ensure that this planet remains clean.
Disposing of our e-waste in a responsible and eco-friendly way with certified e-waste recyclers and tech companies will ensure your gadgets don't pollute the earth.
Giving your devices away through selling or donating will prolong their life cycle and cut down waste. Before you get the latest model of an electronic device, think about what you'll do with your old one for our common future.
If getting rid of your device is the only option, consider the most sustainable and environmentally friendly ways to dispose of it.
Read more at the UK News Blog about how the blockchain technology can help reduce e-waste.
650 total views, 1 views today
Author Profile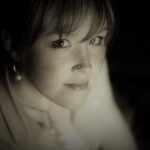 Blogger and Educator by Passion | Senior Online Media & PR Strategist at ClickDo Ltd. | Fascinated to Write Lifestyle Blogs in News & Education I have completed a journalism summer course at the London School of Journalism and manage various blogs.