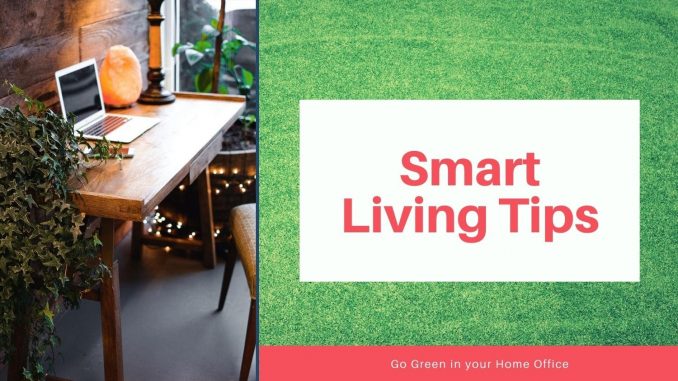 To perform your best as a remote worker, you need three things: clear goals, time to focus, and, most importantly, a distraction-free workspace in your own house.
The last two are dependent on the quality of the workspace including the office furniture, the home office decor, and interior design.
Recent events such as the coronavirus pandemic have led to more employees working from home due to social distancing. As we are unsure about whether the home office will be our main workplace, it is high time to rethink how to assemble and design it. Not just for your own comfort and well-being, but also for the sake of this planet earth.
Don't worry, you don't have to be an exquisite home designer or interior architect to know how to create a home-based workspace that will allow you to work much more efficiently, save you time and hopefully save this planet.
So, don't just go home, stay home, and stay safe – go green, stay eco-friendly, and be smart with our top smart living tips
1. Location, Location, Location
Choosing a space to set up your home office that offers good natural light and air as well as enough space for your basic office equipment and storage is key here.
By that, you'll save energy as you'll need less artificial lighting, reduced heating in the winter and air conditioning in the summer. Be mindful that you will be spending many hours of your day here, so using energy-saving light bulbs and a thermostat will certainly reduce energy waste and cost.
Your new workspace will help you feel positive about work and yourself, motivate you, and it'll be easier for you to slide into a focused and greener mindset.
2. Make the most of the light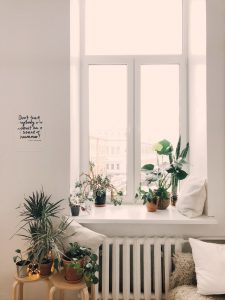 If your chosen workspace has windows that allow natural sunlight in, then use natural lighting as much as possible during the daytime to complete all your work.
Natural sunlight has a lot of health benefits like being a good source of Vitamin D, improving the quality of sleep, and increasing productivity.
Using mainly natural lighting reduces electricity bills and energy consumption.
When the day transitions, or in case you can't make optimum use of natural lighting, make sure your workspace is well lit, so you don't strain your eyes.
To light up the room, you can use full-spectrum bulbs that are energy savers and imitate daylight. Or, if you want to set up something more dedicated to the desk, opt for an energy-efficient LED desk light lamp.
3. Create an eco-friendly and flexible Office Desk
Investing in a good and sustainable office desk is crucial as this will be your main work habitat.
A standing desk will encourage you to be active while increasing your productivity, and there are a lot of additional health benefits.
Invest in a programmable desk that can be adjusted for optimal height while sitting or standing. Pick one that is made from sustainable and environmentally friendly materials like bamboo. The same applies to your office accessories.
4. Unwind Space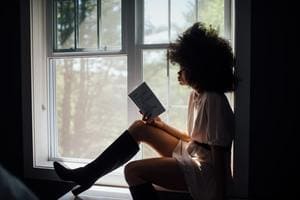 Every home office should also have a decompression corner where one can take breaks between work and relax.
Get eco-friendly office furniture like a couch made of wood and few harsh chemicals where you can take a break, get comfortable, and relax.
Add an eco-friendly rug that is made from natural fiber such as wool or jute to separate the area or create a space to lie down and stretch.
You can also place a few indoor plants to add warmth to the workspace and improve air quality. This corner will help you collect your thoughts and gain mental clarity in between work.
5. Productivity Tools
Using online productivity tools helps you complete your tasks in time and reduce energy use for working extra hours.
They also help teams stay connected, share updates, documents, and track progress.
Such online tools reduce the use of paper and its wastage. You can also use a whiteboard to list down goals and to-do lists instead of paper and all work documents can now be worked on digitally in cloud storage systems so that they're always up-to-date.
6. Take regular Breaks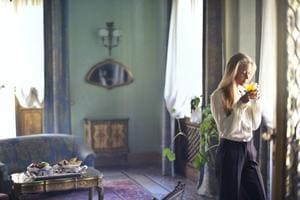 Break up your day into 90-minute focus sprints of uninterrupted work.
During that time, block yourself from all distractions, turn off notifications and emails, and set a timer for 90 minutes of deep work. Ideally, you should switch off all devices you're not using during this period to save energy.
Also, keep dedicated work hours and avoid extending the hours to save energy and home office costs. While it is wonderful to work from home, you need to be disciplined to remain efficient. Having the kitchen nearby is tempting to turn the kettle on or heat up a little snack in the microwave.
7. Keep Hydrated
It is difficult to focus when you are dehydrated so it is important to have a drink nearby. Keep a non-disposable and reusable flask of water close by. During breaks, you may prefer a beverage like tea or coffee to get through the day which you can also have in a reusable cup.
If you are a tea lover, then use loose organic tea leaves, as tea bags are made of plastic at times. Similarly, with coffee, you can buy locally grown coffee beans, grind, and manually brew the coffee. Used tea leaves and coffee grounds can also be reused as fertilizer for your plants in your home office or garden.
Going Green in the home office is easily achievable
Enjoy the benefits of your home office such as cutting down on commute time and air pollution, leaving you with more time at hand, reduced travel cost, and pollution.
You can instead make the most of this time by exercising, reading, or picking up a hobby like gardening.
You should also be able to cut down your cost and waste at home if you go for greener options in your household.
4,924 total views, 1 views today
Author Profile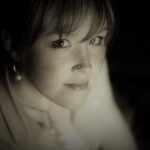 Blogger and Educator by Passion | Senior Online Media & PR Strategist at ClickDo Ltd. | Fascinated to Write Lifestyle Blogs in News & Education I have completed a journalism summer course at the London School of Journalism and manage various blogs.