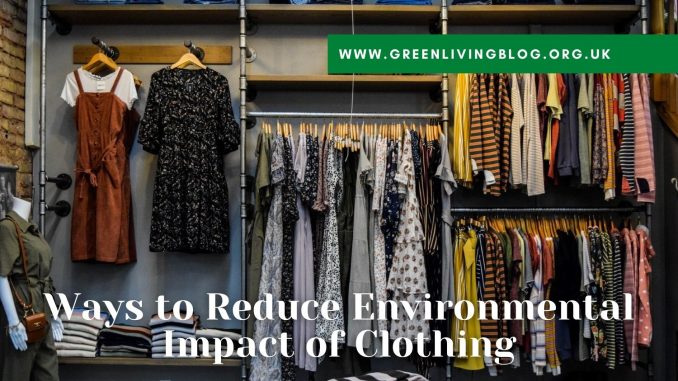 Clothes are an essential part of feeling comfortable in your skin and celebrating who you are, but they can also clash with your most important values.
Depending on what you buy, your wardrobe could expand your carbon footprint.
This guide explains how to reduce the environmental impact of your clothing, so you never have to compromise your values to look great.
1. Buy Clothes Less Frequently
The fashion industry pushes out new clothing lines and designs every day. They want consumers to buy their products more than a few times per year, which means you're likely throwing old clothes into the trash after every online purchase or shopping trip. Avoid adding to local landfills by only buying new clothes when necessary.
2. Research Individual Companies
Learning more about your preferred brands is a significant part of living sustainably. Companies often say they're environmentally conscious, but some don't have green manufacturing processes or pledges.
Look into the companies you buy from the most to learn where they stand. If they don't do their part to help the environment, you can start supporting sustainable brands that match their actions to their promises.
3. Improve Production Energy Efficiency
Consumers have more power than ever, thanks to the rise of social media. If more people demand that textile companies utilize technology to become more energy-efficient, the plants will shrink their carbon footprints.
Textile corporations could start making changes immediately if they jumped on board. Instead of wasting electricity to continuously heat water for their manufacturing processes, they could reuse leftover warm water to warm cold water for washing textiles. Such a simple change would significantly affect a manufacturing plant's greenhouse gas emissions because they'd use less electricity.
4. Support Companies with Proactive Technology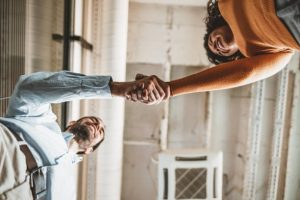 Ensuring that manufacturing machines are operating at peak efficiency may not sound environmentally friendly, but it's an essential step for sustainable clothing companies. They can use an Industrial Internet of Things (IoT) monitoring system to signal the need for preventative maintenance on factory equipment before anything slows or breaks down.
Machines that aren't operating at their best will consume more electricity and take more time to process textiles. Technology that advises preventative maintenance will save companies from expanding their carbon footprint. Consumers can look for brands that actively use this tech to make their wardrobes greener.
5. Wash Clothes with Cold Water
When it's time to do your laundry, double-check the setting for your water temperature. If your machine uses hot water to clean your clothes, consider switching to cold water. Your home will use more energy to heat the water for every load. Changing the setting is a simple change anyone can make the reduce the environmental impact of their clothing, making their clothes last longer too.
6. Shop at Secondhand Stores
Buying new clothes frequently supports the fast-paced production that consumes many natural resources. If you still want to go shopping, check out what's available at secondhand stores. You could find wardrobe staples that are just like new without paying companies to expand their carbon footprints for your sense of style.
7. Donate Unwanted Clothes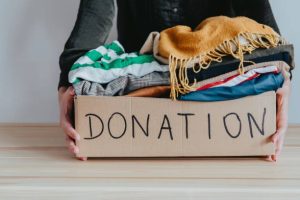 It's tempting to throw out clothes you haven't worn in months, but that adds waste to a local landfill. Instead, ask friends if they want your older clothes or give them to donation stores. You'll give your clothes a longer life and keep them from spending years in a landfill before the fabric begins breaking down.
You may know parents with kids who wear the same sized clothes as your children. Maybe your best friend shares the same fashion preferences and would love to wear your older jeans. It will brighten their day to get something that feels like new, which is another reason why giving clothes away is a much better option than throwing them out.
8. Make Clothing at Home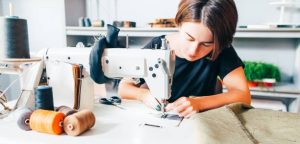 Anyone who loves a crafting challenge could take control of their wardrobe by making clothing at home. You can buy fabrics and supplies from sustainable companies and put your wardrobe together without manufacturing factories that pollute the environment.
It will take time to get used to planning and making your favourite clothes, but it can be gratifying for sustainably-minded people. Give it a try to gain more control over your carbon footprint.
Reduce the Environmental Impact of Clothing
Now that you know how to reduce the environmental impact of your clothing, consider which of these tips is right for you. Researching companies, switching brands, and even changing how you wash your laundry will make your lifestyle greener without compromising your fashion preferences.
Author bio: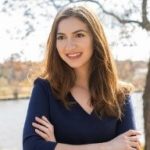 Emily Newton is a journalist with over five years of covering the environmental sector. As Editor-in-Chief of Revolutionized, she also covers the many ways technology is changing our world.
877 total views, 27 views today