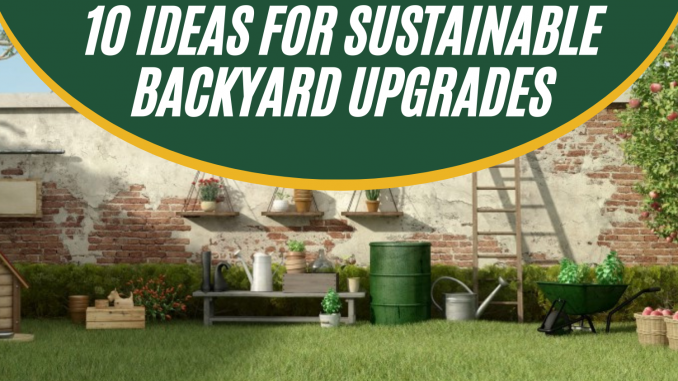 Sustainable and green living practices have become a trend owing to the rapidly changing environmental conditions. Your lifestyle choices can significantly impact your surroundings, and you can help save the planet for coming generations.
By sustainable living, we mean to reuse the products by recycling them and bringing renewable energy resources to our way of living. Likewise, home renovations focus on using sustainable decor ideas ranging from choosing composite decking colours to upcycling furniture with available materials.
If you want to give your home and outdoor space a makeover, here are ten unique ideas for sustainable backyard upgrades:
1. Add Useful Plants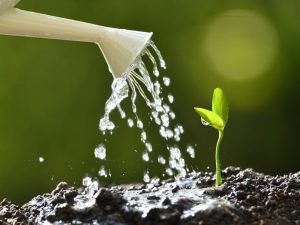 Not everyone's backyard is big enough to plant giant trees and plants. However, the size of your backyard should not keep you from adding greenery to it. Use suitable size pots that fit your garden space. You can plant flowers that attract honeybees, herbs to improve the scent or you can use them for cooking, vines, or whatever you think will add value to your backyard and the environment.
2. Grasscycling
After mowing, do not remove the clippings from the ground; this practice is popularly known as grasscycling. These clippings decay over a brief period and provide nutrients to the soil, thus reducing the need for using fertiliser by 1/3.
3. Save Water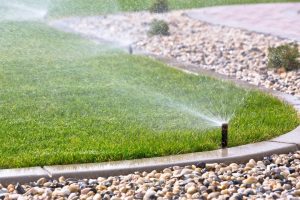 If your backyard is all green and has many plants, you will surely need a lot of water to keep it all maintained. To save water, you could try collecting rainwater with barrels or tanks to water the plants. Whereas, if you have a proper irrigation system, please ensure it works properly, and there isn't any leakage that would result in wastage of water.
4. Replace your Plant
If your backyard plants need a lot of care, water, frequent pest control, then you should consider replacing them. Look for plants that are easy to be maintained and do not require much effort to get the most out of them.
5. Getting the most nature-friendly Pavement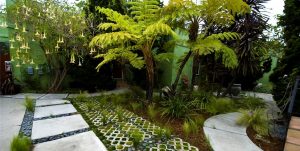 You might be fascinated with multiple options available for the pavements. The best option is to opt for irregular stones; they are natural and will give your backyard a modern yet classy vibe. The rocks will provide you with a large flat area to put your furniture on.
6. Go for eco-friendly Furniture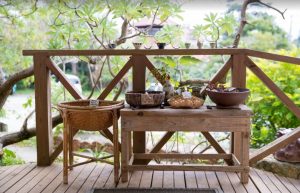 You do not necessarily have to buy new and expensive furniture. Instead, you can make it out of the existing materials that you have. For example, you can use wooden barrels to make stools or use wooden logs to make stools out of them. For more upcycling ideas do some research, you will be amazed at what is possible.
7. Use natural heat for your Backyard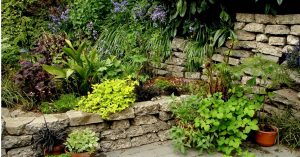 If you plan to party in your backyard more often, then you may require a heating option for cooler nights. The easy and more eco-friendly option is to make a fireplace out of bricks and cement in the middle of the seating area. This will give a chic look to the entire space and you can use unused wood.
8. Get a Deck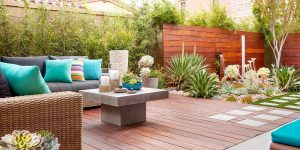 If you want an extended seating area, consider getting a deck that is natural such as wooden decking. To make sure it is resistant to UV rays, rain, and scratches you need to treat the wooden decking with specific oils or paints. This will ensure that it is maintained for a longer duration, which makes it a sustainable option compared to PVC decking.
9. Light up Space with Green Energy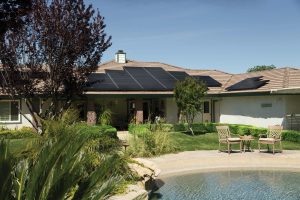 Lighting can make a huge difference in the overall look of your garden and there's nothing that screams more organic than using solar power to make it happen. By installing a 1.5kw kit with solar panels you can light up your outdoor space without breaking the bank when the electricity bill comes.
10. Make your Backyard Functional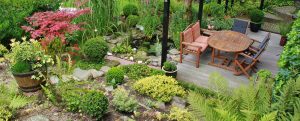 Sustainability also comes with good health. Do not just focus on making your backyard more appealing, instead pay more attention to how you can make the most out of it to serve the community and yourself. Spend some time in the fresh air every day and make it more like your stay-cation place. Grow fruit to make condiments and share them with your neighbors. Grow organic veg and eat healthier meals or offer them to your community.
Living a sustainable lifestyle is not hard to achieve with the right mindset and the above-listed tips are easy to accomplish with a bit of DIY skills and effort and creative green living home ideas.
6,886 total views, 1 views today
Author Profile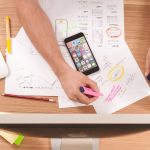 Always on the hunt for the latest green living news, tips and stories, proudly sharing them with readers all around the world to make this planet a better place.