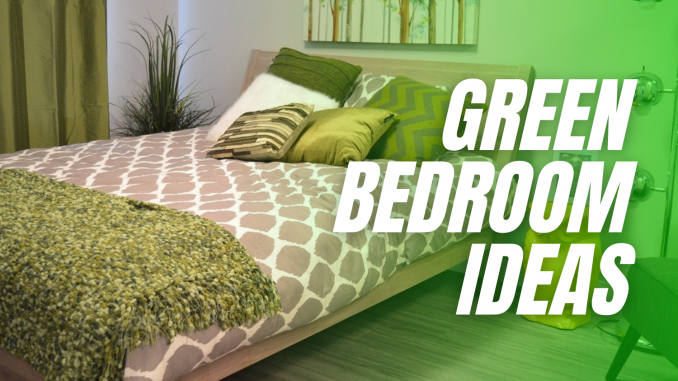 Are you looking for ways to make your life and home greener? Small, basic enhancements can help you make your home more environmentally friendly starting with the green bedroom ideas.
The bedroom is probably the only room in the house that you can arrange any way you like. It's a place where you may unwind and rest but doing so in an environmentally conscious way will help both you and the environment.
Every aspect of your bedroom could fit into your eco-friendly lifestyle. Your green bedroom could be what you need after a long day at work to feel good about making decisions that benefit nature and the environment.
Here are a few eco-friendly bedroom ideas to help you revamp your space.
1. Organic Mattress
The ideal mattress is so comfy that you fall asleep almost immediately after lying down on it. Traditional mattresses, on the other hand, contain several unfavorable ingredients. Choose mattresses made of organic cotton, hemp, wool, or natural latex to help the environment. Bamboo mattresses are an excellent choice too.
2. Organic Bedding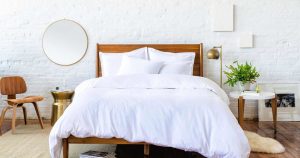 Organic bedding is also an option. With so many different materials to choose from for your bedding, you might be wondering which is the most environmentally friendly. You'll want to check for sheets and comforters manufactured from organically farmed textiles that aren't dyed with chemicals.
Hemp is a standard sheet material. Hemp bedding is airy and can help keep dust mites at bay. Consider organic cotton or wool all-seasons duvets. Cotton comforters are lightweight and breathable, making them ideal for the summer. Wool is a popular winter fabric because it retains heat.
3. All Suede and Leather Products should be avoided
You must avoid suede and leather products while changing your bedroom to a natural, eco-friendly environment. These items are created utilizing various chemical methods to lose their original scents, textures, and other characteristics. So, before you run out and buy those leather or suede throw pillows that seem so remarkable, think twice.
4. Harmful paints should be avoided
Painting your room is a quick method to make it look new again. Unfortunately, most paints release toxic VOCs into the atmosphere.
Many companies provide eco-friendly paint solutions now that we have a more excellent grasp of how harmful paint is. Look for paint with natural pigments and low levels of VOCs and biocides.
Many people believe that eco-friendly paint is only available in natural colours, but this is not the case. Paint is available in a wide range of hues. If you're having trouble deciding on a shade, most stores will give you several tiny paint cans to try out on your walls.
5. Purchase environmentally friendly Bulbs
Regular bulbs consume a lot of electricity. You should purchase eco-friendly bulbs, such as LED or OLED bulbs, instead of these incandescent lights, which use far less energy and last much longer. LEDs might be used in all lighting in your bedroom, including the ceiling light, wall lights, and nightstand light bulb. Aside from that, allow enough natural light into your bedroom. It will improve your mood and is entirely free.
6. Plants help to clean the Air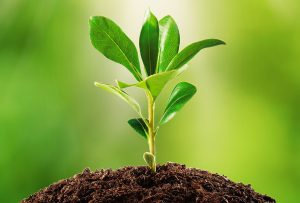 Plants are a terrific way to liven up any space. They have a nice appearance, emit natural scents, and can help to enhance air quality.
Plants can help purify the air you breathe. The lower CO2 levels while increasing humidity. Adding a plant to your room can help you live better and get rid of stale air.
Peace lilies, Boston ferns, snake plants, and aloe veras are some plants to think about for your bedroom. All of these plants can filter the air and are simple to maintain.
7. Extra Ambiance and Minimalist Décor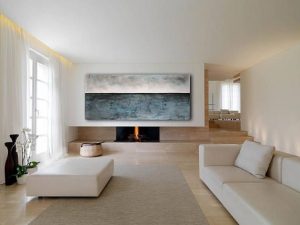 Consider all of the materials you'll be putting into your eco bedroom when decorating it. Use old materials for décor by recycling, refurbishing, or repurposing them. You can place houseplants in cups or store them in cardboard boxes.
Don't overspend, and only bring items into the room that have real meaning to you and that you'll want to keep forever. This may result in your room being a little sparse, but a minimalist lifestyle is beneficial to your mental health, so you might as well give it a shot.
Final Thoughts
You can construct an eco-friendly bedroom that you will like sleeping and dreaming in with a bit of preparation and care. Just remember to think about every purchase before making it and have fun while doing so!
You can get more inspiration for a greener living room or home office on our blog too!
1,637 total views, 1 views today
Author Profile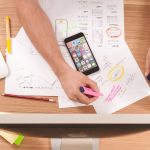 Always on the hunt for the latest green living news, tips and stories, proudly sharing them with readers all around the world to make this planet a better place.