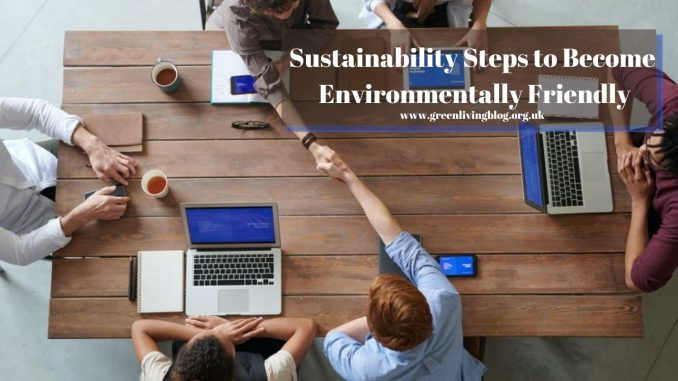 Sustainability refers to the process of improving our quality of life through safeguarding the world's ecosystem and conserving natural resources for future generations.
From a corporate perspective, companies should have a holistic approach to becoming more environmentally friendly, contemplating all possible environmental risk factors from logistics to the manufacturing process.
With global warming presenting itself as an ever-increasing issue, many business owners are now looking for ways in which they can adapt their business to make their operations eco-friendlier.
Explore some of the key steps that businesses need to take to become greener and how these measures can be easily introduced.
Introducing Basic Sustainability Actions
There are certain actions that businesses should be following that will have a knock-on eco effect, regardless of whether or not the focus is on being green.
1. Go Paperless
For example, most companies will have already shifted their organization towards a paperless future, utilizing technology, and other digital tools to replace physical files and other documentation.
2. Recycle & Reuse
Even businesses with online operations will have to use paper in some capacity, so recycling should be a priority to minimize waste by using recycling bins located in offices.
3. Go Electric
If your business tends to provide company cars, it may be an ideal time to start considering electric cars instead which produce fewer carbon emissions during their lifetime and will likely dominate the market in the near future.
4. Save Energy
Even the simplest actions can be highly effective, particularly when it comes to saving electricity. Advise staff to turn off their computer during lunch hours and switch off to the energy-saving lightbulbs and monitors at the end of the day – these small measures can make a big difference. If the temperature outside is manageable, consider turning the heating down or off completely, or vice versa with air-conditioning.
You could also outsource a company to install a green wall in your office which is essentially a wall covered in a variety of shrubs. Doing so can have several benefits for your space, including improved air quality and ambient temperature regulation which will create a pleasant working environment for your team.
Following these steps will not only improve the quality of the environment but also increase the profit of the company. Following environmental, social and governance (ESG) initiatives can prepare your company for regulatory checks and help you to steer clear of interventions. Certain investors will take note of your sustainable values and commitment and will be more willing to work alongside you on future projects.
While these actions are a step in the right direction, these actions are not enough to have a meaningful impact on combatting climate change. As one of the major contributors to carbon emissions, more needs to be done by businesses to become more sustainable.
Creating a Sustainable Strategy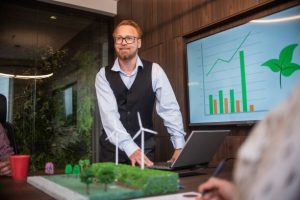 To truly commit to being more eco-friendly, start by creating a sustainable strategy that outlines real-impact initiatives and tackles the weaknesses of your business.
It is vital that you recognize the effects your business has on the community and environment as this analysis will allow you to figure out how to approach potential issues and which aspects of your organization require careful consideration.
In particular, this means focusing on hypothetical risks that your business may face on a regional, or even a global, level, and how changes can be implemented to avoid these risks. You can also track current trends and take inspiration from leading sustainable businesses to predict opportunities within the industry and play to your strengths. Any action you take must have some long-term benefit and improve the longevity of your organization in some way.
Ensure that you record any important details on a secure document, working alongside others to gather different perspectives to catch aspects you may not have considered. If you want to become certified by other renowned companies, you may want to conduct a materiality assessment that examines the main impacts your business has that may compromise aspects of sustainability. This can include short-, medium- or long-term risks to be worked on subsequently.
You may decide to conduct an investigation on your competitors or ask for feedback from others within the same industry if you want to explore a range of different options. Hiring professionals can be a viable choice if you find yourself stuck for time – although this can be an expensive tribulation which is why you may consider a business cash advance if necessary.
Encourage an Eco-Friendly Culture throughout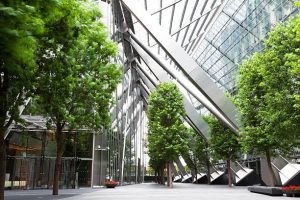 The driving force of a business is its employees, so for positive change to occur, your staff must be empowered and educated on sustainability and social issues. One way you can do this is by organizing training sessions on how environmentally friendly behaviours can be adopted in the office and at home. These sessions are also beneficial to gather feedback on actions you have recently taken or what your employees recommend changing in the future. Communication is key during these processes, and those involved must be updated on any substantial modifications. Overall, your staff will appreciate your efforts and will be proud to work somewhere that is helping to change the world for good.
1,017 total views, 14 views today