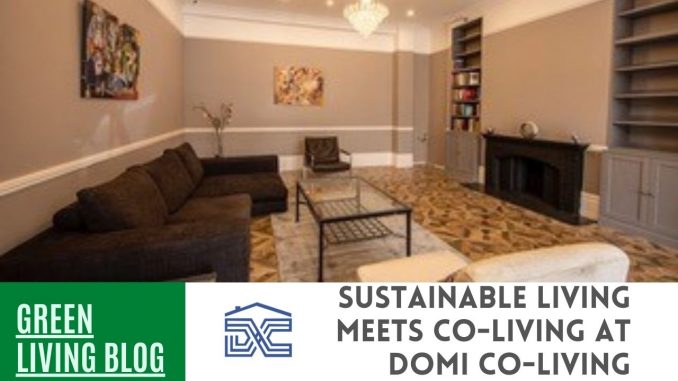 Sustainable living is the big topic everyone talks about as the UN Conference of the Parties in Glasgow, aka COP26 draws to a close this November 2021.

While over 150 world leaders came together to agree on the Glasgow Climate Pact, following on from the Paris Agreement in 2015, where all participating parties promised to limit global warming to below 2 degrees and aim for 1.5 degrees, many companies also in the real estate sector have been working hard to promote sustainability.
And with co-living becoming an increasingly popular lifestyle choice for renters looking for more flexibility, it can offer many sustainability implementation opportunities.
In the final Glasgow Climate Pact, the world leaders have reiterated their commitment to the 1.5 degrees promise, however, it is uncertain how or whether they will deliver and meet those commitments and how they will get businesses and individuals involved.
What are the biggest challenges to consider for sustainable living?
The biggest challenge the planet currently faces in terms of the climate crisis is to reduce and avoid carbon emissions as these are the main cause of global warming.
It is worth noting that global warming is supported by other environmental issues, which are listed in the UN Environment Programme. Here readers can find 21 emerging environmental issues for the 21st Century, including the supply of freshwater, climate change effects on weather, increasing threats to biodiversity, energy sources and waste disposal problems and their environmental impact, and many more.
This UN environment programme and the COP26 agreement highlight what really matters in the fight for the health of mother earth: the need for human behavioural change towards the environment.
It's therefore reassuring to see that not just individuals, but also businesses do their bit for the environment. And with new real estates concepts such as co-living and co-working arising and expanding rapidly, the property industry is a key player when it comes to encouraging human behavioural changes in human's everyday lives.
We had the opportunity to discover how one popular co-living space in London, Domi Co-Living, makes community living more sustainable and encourages its residents to live a more environmentally friendly lifestyle.
How Domi Co-Living makes community living more sustainable?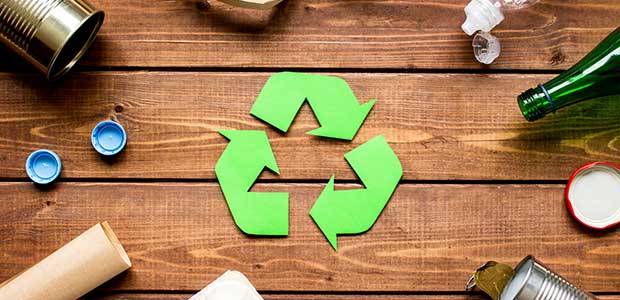 Domi Co-Living's mantra is:
"Stay keen, clean, and green."
They are on a mission to offer environmentally friendly co-living with good value for money.
Domi Co-Living believes that everyone plays a part in trying to reduce the pace at which climate change is impacting our planet.
The Domi Team are very passionate about their green initiatives, which target core environmental challenges such as energy, waste, biodiversity, and water.
Utilizing more sustainable energy sources
Use of air source heat pumps
Domi's air-source heat pumps utilise energy from the air to provide hot water and heating.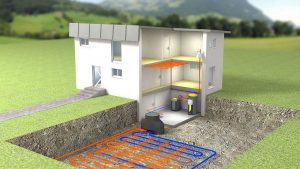 An air-source heat pump absorbs heat from the outside into a liquid refrigerant and using electricity, the pump compresses the liquid to increase the temperature.
Such heat pumps are very energy efficient and only use 20% of electricity to run. They work even in minus temperatures below zero and can be run by solar panels.
They are suitable for homes without radiators or underfloor heating and the UK government is currently encouraging all homeowners, also with financial support, to move to more sustainable heating systems such as these.
Use of energy-efficient LED lights
Domi has invested in energy-efficient LED bulbs and installed them throughout the property. The team has also put in place motion sensors instead of switches to ensure that lights in common spaces are off when nobody is using them.
Implementing more sustainable waste management
Use of recycling bins & composting
All residents can recycle their glass, plastic, and paper waste in available recycling bins at the property.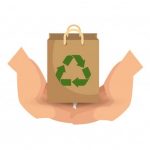 Large waste bins for kitchen waste are also available and as Domi will scale its operations, they are also looking to compost all their organic waste and only have recyclable waste that will be strictly segregated by category.
Applying more sustainable water management
Domi Co-Living is planning its water strategy carefully as more rooms are added at the existing site.
Sustainable water sourcing
The Domi team intend to sink their own borehole that will take care of their entire water requirements for the property.
They also intend to harvest their rainwater and use it to water their gardens and to recharge the aquifers with the excess. They plan on taking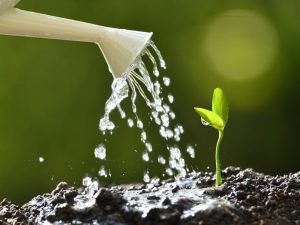 advantage of natural rainwater by capturing the free water falling on their roof and directing it to a rainwater storage tank.
With such sustainability measures, they can take control of their water supply and replace all or at least a substantial portion of their water needs.
Natural wastewater disposal
The Domi team plan on percolating most of their wastewater including wastewater from the kitchens, showers, and washbasins back into the ground through a large soakaway in their back garden.
Providing more sustainable green spaces for increased biodiversity
Once the Domi Co-Living rear garden is ready and operational, the team intend to keep bees and produce their own honey. This will help them not only with providing pure honey to their Domi Co-Living residents but also with encouraging another way of sustainable home living and keeping the environment healthy and natural.
Sustainable Living & Co-Living – innovative lifestyle initiatives that make a difference on Earth
As the example of Domi Co-Living clearly shows, everyone, including businesses, can do their part in bringing about the changes needed to turn the climate crisis around by tackling the environmental issues we face first hand. Rental properties that offer community living arrangements can play a key role in not only leading the way as a business, but also teaching their residents how they can be more sustainable every day, spreading a wider awareness of green technology, innovations, and lifestyle concepts that anyone can utilize. Now this is a promising environmental prospect, isn't it?
3,269 total views, 5 views today
Author Profile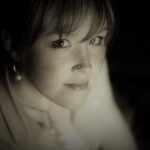 Blogger and Educator by Passion | Senior Online Media & PR Strategist at ClickDo Ltd. | Fascinated to Write Lifestyle Blogs in News & Education I have completed a journalism summer course at the London School of Journalism and manage various blogs.