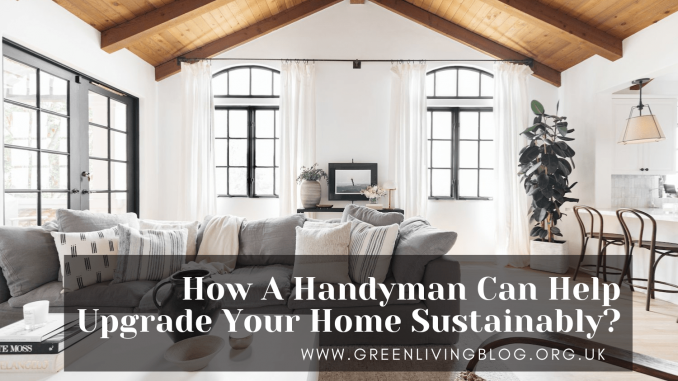 Are you looking to upgrade your home to make it more sustainable, but you're not sure about the best ways to do it?
Then you should consult a knowledgeable handyman first, which could also save you money in the long run.
Sustainable homes use natural resources and utilize natural energy to last longer and waste less.
Going green doesn't mean you have to build a whole sustainable house from scratch. There are many inexpensive and eco-friendly hone upgrades you can utilize with the help of a local handyman.
With good quality upgrades, you will be able to save a lot more energy and money and your home improvements will last longer. It is also a great method to give a completely new and fresh look to your place.
So, if you're yearning for a change in habits for a more minimalist lifestyle while making your home look modern and fresh, seek the help of an expert.
Below are a few ideas and tips how your handyman can help you with giving your home a sustainable and ecologically sound vibe.
1. Use Reclaimed Wood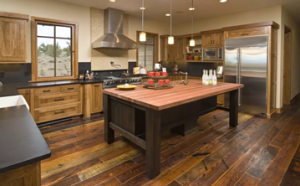 Upcycling wood is one environmentally friendly method to upgrade your home. Do not always run after what is new and shiny. Instead, go for older and stronger wood. Reclaimed wood is sturdier and more durable as it comes from older trees, and it will also add to the beauty and aesthetic of your place. Your kitchen countertops will never give the look of being old, instead, they will be stronger than before.
Ask your handyman to install reclaimed wood as new flooring, tables, walls, and kitchen countertops. This is an eco-friendlier and pocket-friendly solution to your home upgrade needs. With a lower cost and giving back to the community, it is a perfect solution for your worn-out and dull flooring or surfaces.
2. Repaint & Reuse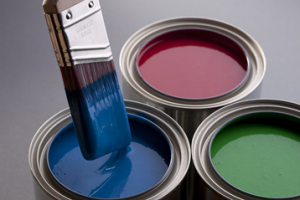 Want to bring more refreshing colours into your life? Instead of replacing all your furniture and cabinets, a better tip is to paint over them and give them a whole new look! Ask your local handyman to bring in low VOC (Volatile Organic Compounds) paints for the makeover. Low VOC paints are environment-friendly, odourless, 100% acrylic, and practically splatter-resistant.
This is a perfect method to give your dull furniture a refreshing, new look while saving money. You can also get custom designs that match your new curtains, new flooring, and other decors. Also, after the makeover, do not forget to give away your leftover paint to construction stores so that they can recycle it.
3. Salvage, Don't Waste
Do not destroy or throw away the items that can be reused for other purposes. Take a tour of your house before you decide to cause destruction. Save the items that can be put to different uses, such as the décor in the living room or in the other rooms. If something is not broken, do not try to put it back together.
Collect the items which are in good condition and sit with your handyman to discuss the different ideas to put the old items to new use with a little alteration. Slightly worn-out indoor furniture can be used as outside décor. Old dining chairs and tables can be kept outside in the garden with a little paint over them. This will save up your bills and will totally work for your sustainable upgrade.
4. Let The Sun In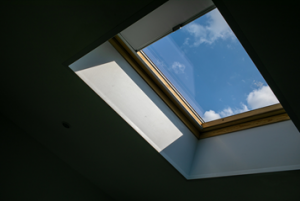 Do you almost never see the natural light and are lacking vitamin D? Maybe installing a skylight would prove to be the best solution for your sunlight problem. Find a perfect centre spot in your home or perhaps even your bedroom to make way for the glistening sunshine.
Sunlight would be the natural alternative to a heating system for your house and will also cut down your extravagant expenditure. Bring in your handyman's team to install it for you and let it act as natural ventilation as well. Now you can soak up all the sunlight you want while sitting on your cozy bed!
5. Insulation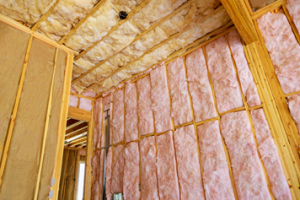 Another eco-friendly method to upgrade your home is to install insulation. It will help you save up to 30% of energy every year. Look for air leaks in your house, ask your trusty handyman to seal them up, and weather strip all those gaps in doors and windows. Some common places for air leaks are the attic, basement, and garages.
You can keep your heating system at low, as this will in turn help to keep the home warm in the colder months as the heat will not escape anymore. Hiring a Handyman is important in this case. Also, during the hotter months, the external heat will not find its way inside and your house will stay cool without any induced air conditioning. This will assist you in saving more energy and keeping sustainability in check!
Final Words
In conclusion, upgrading your home could seem like a tiring task but it is also an exciting one if you get assistance from a professional handyman. You will get a new look for your home while keeping sustainability in mind and saving energy and money. It's a win-win situation really and the UK government is now providing more funding for sustainable home improvements like the heat pump grant for example. So, make sure you do your research and work with a professional handyman to upgrade your home with the latest eco-friendly technology.
1,460 total views, 1 views today
Author Profile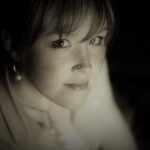 Blogger and Educator by Passion | Senior Online Media & PR Strategist at ClickDo Ltd. | Fascinated to Write Lifestyle Blogs in News & Education I have completed a journalism summer course at the London School of Journalism and manage various blogs.