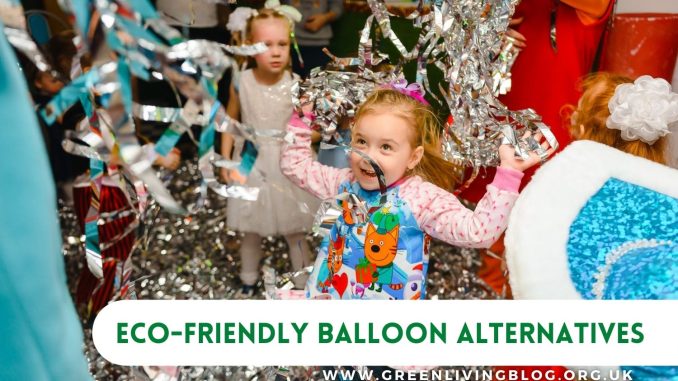 When you think of balloons, you immediately think of "parties" or "festivities" – and for a good reason. We grew up associating balloons with youth and happiness; the truth is anything but. Balloons cause environmental damage and consistently create pollution wherever they end up.
If you're trying to do your part in saving the planet by living a greener lifestyle, balloons are not the best for parties. Here are 6 environmentally friendly balloon alternatives you can use to make your parties much more colorful and whimsical.
Why Balloons Are Not Good For The Environment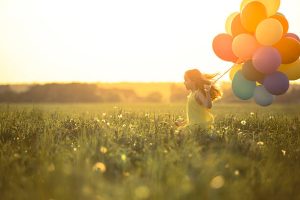 In addition to the pollution they cause, balloon launches threaten wildlife, too. Wildlife can mistake the small, bright pieces of a balloon for food, as stated by the National Oceanic and Atmospheric Administration (NOAA).
The University of Tasmania notes that 20% of all seabirds die of suffocation from balloon debris. Airborne balloons don't simply disappear. Many become tangled in tree branches or electrical wires, while deflated balloons either make their way back to earth or fall back to the ground. This can be extremely dangerous, especially for humans and animals.
Marine debris is created when balloons that aren't correctly disposed of end up in the ocean or along shorelines. Winds and currents can carry balloons to great distances, which puts aquatic wildlife at risk when balloons enter the ocean.
When balloons or other marine debris are eaten or consumed, they can cause internal injury, starvation, and death, which is also highlighted in the sustainable fishing documentary Seaspiracy. The strings or ribbons attached to balloons can entangle, injure, or suffocate animals when it wraps around them.
With that said, some alternative balloon companies are perfect for promoting sustainability at home and in the workplace. If you're trying to teach family members and employees about the value of sustainable culture, replacing plastic balloons with alternatives is a fantastic start.
1. Flying Wish Paper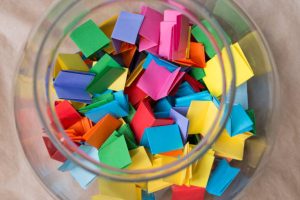 One great alternative to balloons is flying wish paper. Flying wish papers follow the same concept as sky lanterns, flying due to the lightness of the paper material and the heat created by the flame. The difference is the entire material burns out while it's in the air, leaving no debris that can choke animals or marine life.
Make your wishes come true with flying wish paper, a unique way you will ever make them. Watch in awe as your wish flies into the air when you write it on the wish paper, roll it into a tube, and light it on fire. They make for an excellent way to commemorate milestone events like 18th birthdays, anniversaries, or whenever you feel like it.
Flying wish paper comes in two kits, including wish paper, wish platforms, and pencils. The entire process is safe, smoke-free, and does not release harmful chemicals into the environment.
2. Flags, Banners, Streamers, and Bunting
Using reusable eye-catching signage is becoming increasingly popular with businesses. Streamers, banners, and flags are more economical than balloons, ribbons, and helium. Moreover, they are weather-resistant, conserve Helium, and can be reused repeatedly.
As an alternative to decorating with streamers, attach streamers to sticks for the children to run around with. In addition, they are straightforward to make and will get the children moving around the garden.
Bunting consists of a line of smaller flags and can be used instead of or in addition to larger flags. Reusable bunting has become popular and can be made from fabric instead of plastic.
Flags placed throughout your party area can be used for games and activities, personalized with names and dates as keepsakes, or made reusable for future parties.
3. Paper Flowers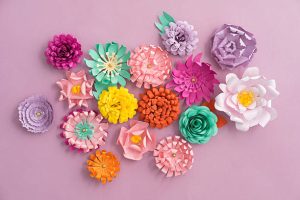 These paper flowers look just like the real deal, minus the mess and harm to the environment. Paper flowers made of paper or cardstock are a great alternative to balloons. You can place them as centrepieces, table decorations or use them to decorate a backdrop.
Companies also make ready-made paper flowers nowadays, and you can find a variety of designs and colours. Many people find flowers attractive, and you will be able to create a pleasing atmosphere for your party.
The setting and decorations of your party will make everyone feel excited and impressed. It's possible to use them as table decorations or hang them on the walls or ceiling to make the room more beautiful.
4. Paper Lanterns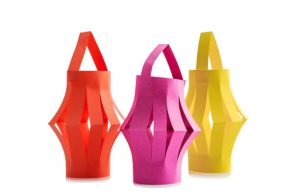 If you're looking for a fantastic alternative for balloons as a party décor idea for your room, paper lanterns are a great pick. This is entirely different from sky lanterns, which are not good for the environment due to the
Paper lanterns come in dozens of color variations. This means whatever your colour scheme or party theme is, you can always find the right color or colors to match.
It was not always possible to buy red ball-shaped paper lanterns. The lanterns are no longer limited to traditional shapes; you can now choose a round or square lantern design, depending on your style and taste as well as your other decorations.
Paper lanterns are more appealing because of their colourful designs. They provide a sophisticated and trendy look, adding a tint of elegance and beauty to any grand or small occasion.
5. Pinwheels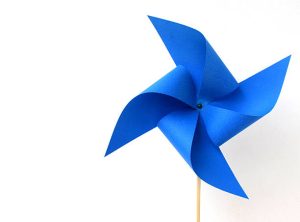 Pinwheels are some of the best balloon alternatives that you can find, especially if they are professionally made. You can use paper to make them yourself but pre-made pinwheels should save you a lot of time and money.
As a matter of fact, pinwheels are far more fun and lovely than balloons, featuring a fanned concertina effect that can catch the eye from a distance. Thus, they provide you with an opportunity to show your visitors where the party is located while creating a party atmosphere that is exciting. In addition, these options are also easy and quick to make.
6. Biodegradable Balloons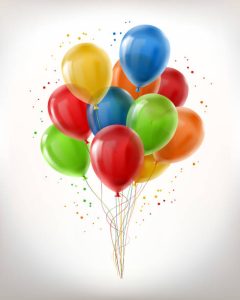 Choose biodegradable and compostable products also for balloons if you must have them. Slowly but surely, party decorations are becoming compostable, so it won't be long before balloons catch up.
When using them for your party, try to avoid releasing them into the environment. Make sure any helium balloons you use have been used for scientific purposes, rather than fresh, pure helium.
You would also want to have the balloons used until much of the air drained out. There is also a proper disposal process for balloons, cutting up the skin into very small pieces and putting them in a tightly tied bag.
Final Thoughts
Balloons are a great way to make your parties more fun, but not for the planet. Using balloons for parties causes harm to the environment and wildlife. If you're looking to go green, consider the listed beautiful balloon alternatives. You can also get creative and make your own decorations from recyclable or biodegradable materials, such as flying wish paper, flags, streamers, bunting, paper flowers, pinwheels, and biodegradable balloons. Take advantage of these alternatives to help do your part in saving this planet.
503 total views, 1 views today
Author Profile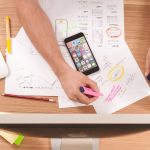 Always on the hunt for the latest green living news, tips and stories, proudly sharing them with readers all around the world to make this planet a better place.