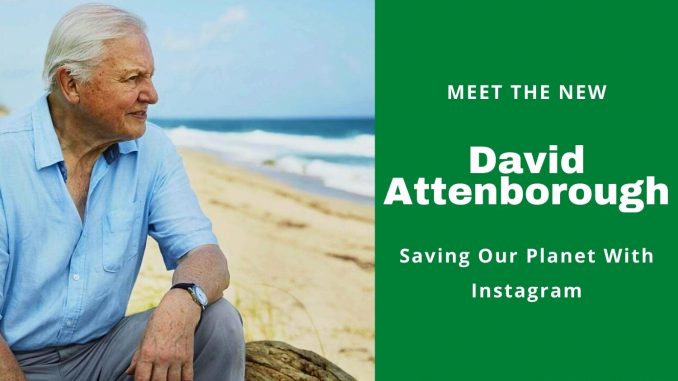 Appearing for the first time on Instagram with a video message in 2020 after a lifetime on British television, Sir David Attenborough, the veteran of TV and radio for six decades, has finally taken to social media warning that the world is in trouble.
In his video he says, "Continents are on fire. Glaciers are melting. Coral reefs are dying. Fish are disappearing from our oceans. The list goes on and on".
Sir David Attenborough has traveled around the world to explore the natural places of our planet and chronicling the living world in all its variety and wonder.
That is why he is now warning us on Instagram, "To save our planet is now a communication challenge."
He continued to say that he would be using Instagram to communicate the planet's problems and how to deal with them.
Within an hour his Instagram account surpassed more than 200,000 followers, which further reached the one million mark in exactly 4 hours 44 minutes, beating the record of one million followers in 5 hours 16 minutes of Friend's Star and Hollywood actress Jennifer Aniston. But Attenborough remains behind the footballer Cristiano Ronaldo, who has 238 million followers.
So, even though Sir David is not using Instagram at all, and hasn't done so for many years, he is already an Instagram sensation. But because he uses the social media platform for a good cause, sharing his experiences and behind the scenes footage from the Netflix documentary "A Life On Our Planet", people enjoy following him.
How Sir David Attenborough and others fight for the Environment via Instagram
Sir David Attenborough is famous for his brilliant documentaries such as " A Life On Our Planet", where he shows the experiences he has had with the natural world, observing also the decline of the environment and health of the planet.
Instagram and other social media platforms like Facebook and Twitter play a key role in creating awareness of the environmental devastation by enabling many charities and organizations as well as other celebrities like Leonardo DiCaprio, to share video messages, links, images, and facts to save the environment.
Furthermore, on Instagram people can share ways and tips to protect the environment such as David Attenborough, Greenpeace, or get.wasted.ed do through their Instagram posts and stories.
Social media marketing and digital marketing has therefore become a huge part of environmental activism and anyone wanting to spread their positive message, tips and ideas should use these channels to reach a wide audience conveniently and quickly. You can learn digital marketing skills with the SeekaHost University and we also recommend starting a blog to share your knowledge more effectively.
Here are some of the trending recommendations from David Attenborough and Co. on Instagram:
Create an eco-friendly desk while working from home
Creating an eco-friendly office desk at home out of eco-friendly materials and with wooden or metal office accessories rather than plastic ones is giving people useful ideas to help the environment and reduce waste and plastic.
Use online productivity tools helping to reduce energy usage
Using online productivity tools can help people to complete their tasks more efficiently and reduce their energy use working fewer hours or only before it gets dark. They also help teams to stay connected by sharing updates and track progress online rather than emitting harmful gases while traveling. Online tools also reduce the use of paper and its wastage, further reducing waste.
Use green plants inside and outside the home
Using green plants inside and outside your home or office to improve the air quality, results in better air quality, leading to improved outcomes to save the environment.
Reuse, recycle, and reduce
Ideas like reselling used devices, clothes, furniture, and many more through e-commerce sites like eBay and Gum tree or Facebook marketplace make people realize that recycling can be a beneficial option for everyone. Charities also share how to donate used items to be reused or recycled and big household names like H&M accept old garments and hand out shopping vouchers in return.
Ideas to reduce plastic and waste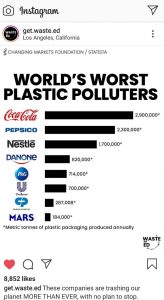 Many environmentalists on Instagram now show recipe ideas to cook at home with left-overs, recommend local food markets, farms, and stores to buy locally, and educate people about brands that produce a lot of plastic and waste for people to avoid to fight pollution.
Instagram is a great Channel to drive Change
With Sir David Attenborough joining social platform Instagram it is safe to say that Instagram has become one of the main communication channels environmentalists use to share their concerns, solutions, and facts about climate change, pollution, and saving this planet. It is wonderful to see that reaching millions of followers, hopefully, the change will happen rather sooner than later.
8,268 total views, 1 views today
Author Profile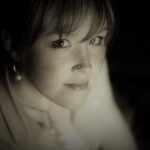 Blogger and Educator by Passion | Senior Online Media & PR Strategist at ClickDo Ltd. | Fascinated to Write Lifestyle Blogs in News & Education I have completed a journalism summer course at the London School of Journalism and manage various blogs.